We have all been there! An urgent request arrives into the team demanding that we provide a report on 2 large SharePoint lists, requiring joins, sorts, calculations, "order by's" and where conditions.
Ok, that's kinda feasible.
You could hook them up to Excel and do a few fancy pivot tables then try to make it look nice in a report. Or maybe you could try to use Power BI.
Oh, hang on!
They also want to include some profile information from an internal HR system that lives in (on-premises) SQL Server tables.
Damn, so, now we've a massive SharePoint List and need to join it to a SQL Table and it needs to be thrown into a report and on the bosses desk by tomorrow morning.
Don't you wish you could write SQL queries against your SharePoint Lists?
Well you can! Collab365 have partnered with AxioWorks to offer the community a chunky 10% discount on all of their plans for Collab365 members!
Here's how to get going and try out the goodies. I think you will like this one ?
Paul, at AxioWorks is a good friend and I suggested that he offered a fully-functional free version that shows how easy it is to synchronise a SharePoint (online / on-prem) lists with SQL Server tables
(It really is simple!)
Here's Paul himself …
https://www.youtube.com/watch?v=GFVdWx9Nl2Y
Download now and don't forget your discount 🙂
All you need to do is download and install the software, tell it about your source SharePoint List and also your target SQL server and let it do it's magic. Minutes later you will Be "Select *'ing" like a Ninja.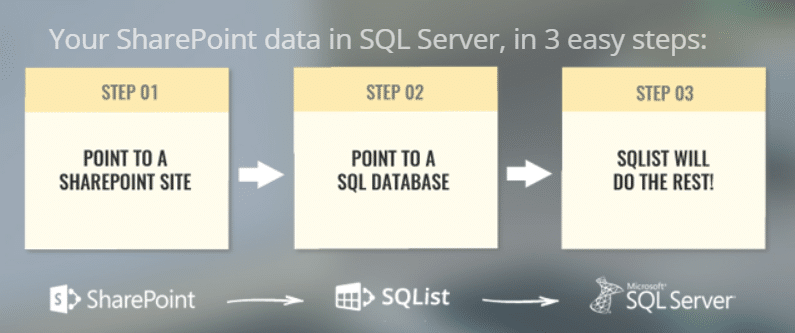 If you like the product (as much as I think you will), and find that it's something you'd like for lots of your lists then make sure you use the discount code "Collab365-10" to get 10% reduction.
Next Steps:
Download: 15 day trial : Download Link
Purchase (saving 10%): Use 'Collab365-10' to get the 10% discount.
(Visited 474 times, 1 visits today)