I'm pretty close to getting this done but the final challenge seems to be that I can't use dynamic content from a SPOL library as part of the create DocSet action.  From what I can see when using the Output function everything looks right and if I manually type in an ID number to be used it creates the DocSet as desired. Apparently it has something to do with using dynamic content…which is a must.  Any help is solving this issue would be most appreciated as I have several of these to create.  Images inserted.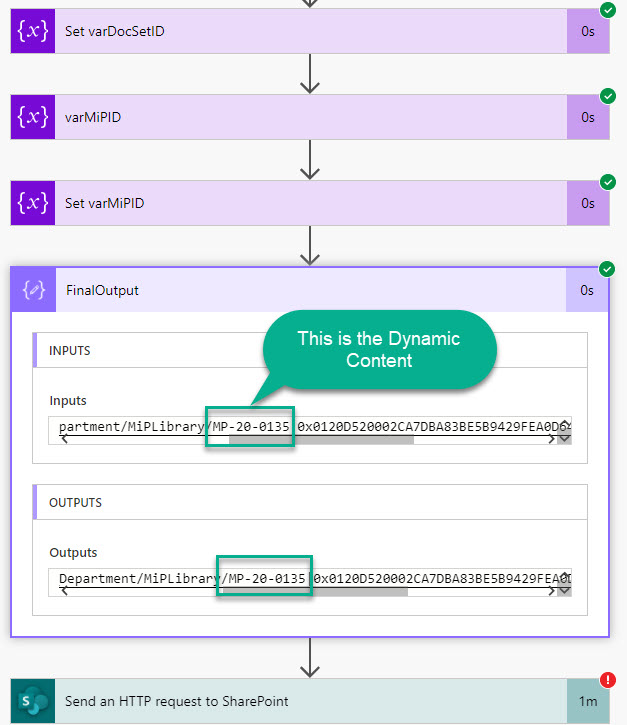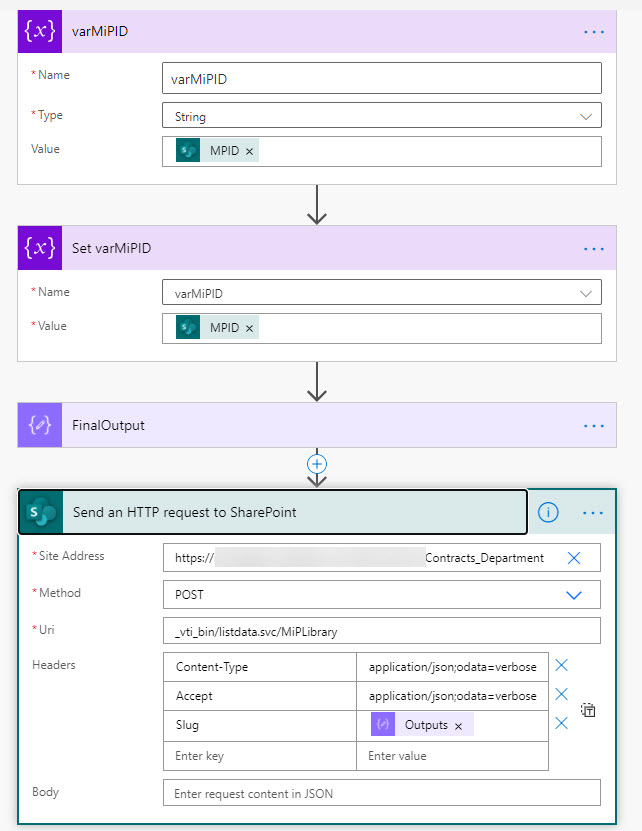 (Visited 381 times, 1 visits today)
Add a Comment
Thanks to Beau & Brittany I got it working! Have to remove special characters and I used the Replace function to do so and now it works!
Add a Comment
I get is "Bad Gateway", but only when I use the dynamic content for the DocSet Name variable.
Add a Comment
Hi, a bit confused on whats wrong here. Are you saying, when using dynamic content, it's not working (which is the error on the HTTP request)? What's the error that is happening on the HTTP Request.
Add a Comment