Hi all
Hope I'm not overusing this service – I am learning fast so I figure the questions I have (though easy to some) are still relevant to other newbies probably have them.
I'm using SP 2013 Online Mid Sized Business Premium. Question this time is about Newsfeed permissions. I thought I was being clever announcing to the world that they could submit / reply and like newsfeed on the home page of our office intranet. Problem is that they can only read them and not contribute. Reading up and experimenting it seems the newsfeed inherits the permissions of the site that hosts them.  I don't want to give all staff contribute permission on the top level site (clearly).
Also I had hoped that if a user submits a newsfeed to everyone on their MySite – that it would appear on the home page.
Is there a way I can give all staff the full newsfeed experience on the home page?
Thanks in advance
Ian
(Visited 24 times, 1 visits today)
Add a Comment
Apologies – I fixed the issue with CQWP so was just a red herring but Newsfeed issue remains. As far as I can tell the MySites are set up correctly
Thanks
(Visited 1 times, 1 visits today)
Add a Comment
Hi Jason
Thanks for your reply. My set up looks identical (except for the user profile name at the top). I checked on my colleagues computer and he still can't enter newsfeed items.  Another issue that may be related is that I put a couple of CQWP's on the Home Page and these are not working for other users with error
Unable to display this Web Part. To troubleshoot the problem, open this Web page in a Microsoft SharePoint Foundation-compatible HTML editor such as Microsoft SharePoint Designer. If the problem persists, contact your Web server administrator.
The CQWP's work for me as administrator. Quite exasperating. 
Thanks for your help
Ian
(Visited 1 times, 1 visits today)
Add a Comment
Hi Ian
The Newsfeed on the home page is a black box web part that aggregates content across individual MySites. It's not backed by lists on the home site collection (domainname-my.sharepoint.com), so your users don't need contribute permissions on this site in order to participate in the newsfeed.
Note: Newsfeeds on individual sites, e.g. team sites, are a bit different – these are backed by lists and will inherit site permissions. I'm talking only about the top-level homepage newsfeed.
Your issue is more likely caused by user profile permissions. First of all, make sure My Sites are up and running correctly – this is a dependency for the homepage newsfeed. Secondly, check your user profile permissions:
On the Admin dropdown menu, click SharePoint.
On the SharePoint admin center page, on the left navigation pane, click user profiles.
Under People, click Manage User Permissions.
Make sure the permissions dialog resembles the image below.
I know a lot of this is counterintuitive, so let me know if it doesn't make sense.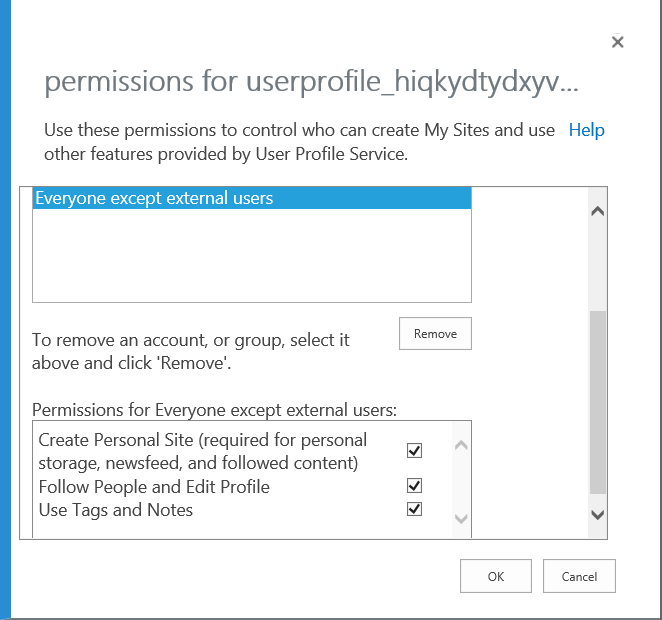 (Visited 1 times, 1 visits today)
Add a Comment