After the release of Microsoft PowerApps, many Office365 subscribers are thinking that Microsoft PowerApps is designated as replacement of InfoPath. Microsoft PowerApps provides many features that are available in InfoPath and enables enterprise users to create, collaborate, communicate and manage mobile apps without having developer skills. Also, Microsoft PowerApps can be integrated easily with any other services of the Office365 ecosystem. From this perspective, Microsoft PowerApps can be hyped as the successor of InfoPath. However, Microsoft PowerApps has some limitations that make it unsuitable to replace InfoPath. Even, Microsoft doesn't support to replace InfoPath Forms with PowerApps.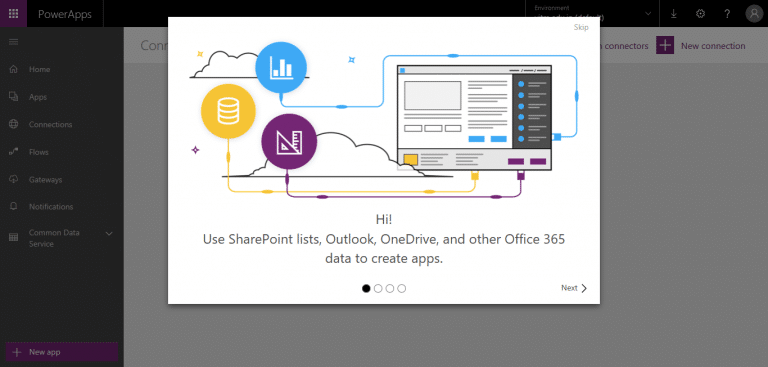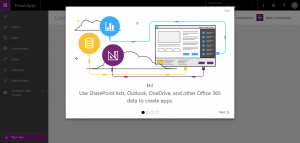 In this blog, we'll be talking about the features of InfoPath that can be provided by Microsoft PowerApps, and the limitations of PowerApps to culminate whether InfoPath Forms can be replaced by Microsoft PowerApps or not. So, let's start
Desktop Client
A desktop client is available to design InfoPath Forms that will be supported by 2026 by Microsoft. Whereas, PowerApps studio is a desktop client that is being used to create apps quickly without custom code. PowerApps studio can be installed on Windows or other platforms. Also, it can be used to create Apps for the web with some limitation.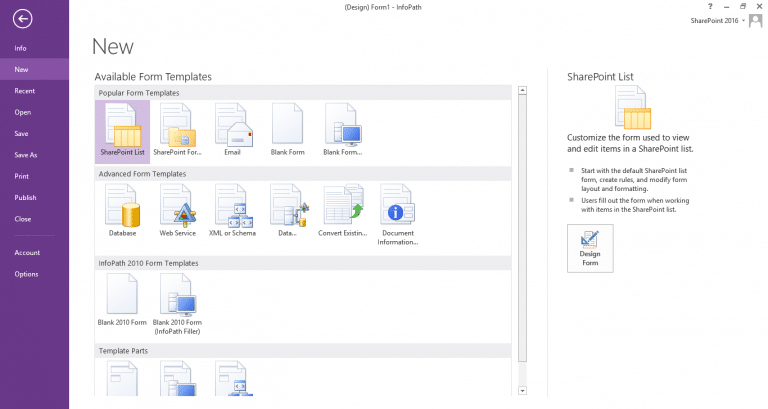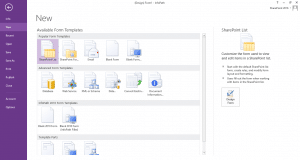 Mobile device support
InfoPath 2013 allows you to design templates for Mobile devices that can be displayed and filled out on a mobile device browser. However, PowerApps allows you to create native mobile apps that can be installed on mobile and tablet devices.
Drag and Drop control (IDE)
InfoPath allows drag and drop functionality to attach files or drag one SharePoint list item one column to other. Likewise, Microsoft PowerApps allows you to drag and drop things around to add visual interest to your app forms and to make them easy to use.
Data Connection
InfoPath allows you to connect with a variety of external data sources by setting up a dynamic link and display data on a Form. Similarly, Microsoft PowerApps allows users to connect SharePoint, Salesforce, OneDrive, or one of many other data sources. Apps can use these data sources by using Connectors in Microsoft PowerApps.
Offline Capability
You can design a form template in InfoPath that enables users to fill out forms based on this template when users are having limited or no network connectivity to an external data source. InfoPath allows you to configure the form template to cache the data locally on user's computer. In the same way, Microsoft PowerApps supports offline capability by enabling local collections for data management without doing any changes in the app. So, it can be considered that local connections are the primary mechanism for handling offline data for PowerApps.
Managed/Custom Code
InfoPath form allows you to create form templates that have business logic written in managed code by enabling option code language to C# or VB. On the other hand, Microsoft PowerApps enables users to create, collaborate and manage mobile apps without enabling managed code for it.
Printing Capability
InfoPath form template can be designed to collect data in an electronic form and print view enables users to take print of your template so that you can check how controls and other objects will appear on the printed page. However, Microsoft PowerApps does not have printing functionality for the apps.
External Users Autonomy
InfoPath form allows anonymous users to submit data to a SharePoint list. However, Microsoft PowerApps doesn't have this capability yet.
XML Datasource
InfoPath allows you to design and create form template to deal with structured XML document. You can add fields and groups to map the elements of the XML schema. but, XML isn't supported as a Datasource in Microsoft PowerApps.
In this blog, we have discussed comparisons of both the tools. And, we can take more features in consideration if we need to select one for the future. However, it can be said based on the comparisons that replacement of InfoPath forms with Microsoft PowerApps would be a direct risk to any business. So, it is important to analyze the current implementation of the InfoPath and check the feasibility if you can switch the tool with functionalities that are running with custom code in InfoPath forms.
Hope, this will be helpful for you!
Keep reading and learning?
Thank you!!
(Visited 2,722 times, 1 visits today)