The purpose of a business is to ensure that all its customers enjoy high-quality services. In order to achieve this a number of organizations have invested in CRM solutions. By having these CRM solutions a business is able to make optimum utilization of business intelligence that enables it to deliver awesome customer experience.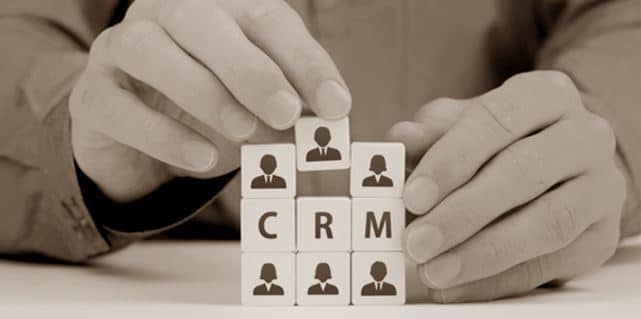 There are a number of CRM solutions that are available in the market these days. However, in this post we are going to focus on a CRM developed my Microsoft Corporation by the name of Microsoft Dynamics. As we go along the post, you will come across the advantages of having Microsoft CRM in your organization and how it acts as a perfect solution for the small businesses.
Make Better Decisions
By integrating Microsoft CRM, as a business owner, you will be able to make smart, strategic and reliable decisions. All the important metrics will be provided by the software that will be based on relevant and latest information. This will guide the business owners along with helping the employees in efficiently performing their tasks. From the perspective of small businesses, the CRM will give the much needed insights on the performance of the business, preferences of your customers and latest market trends. These will help a competitive edge to the business and enable it to reap profits.
Improve The Overall Productivity
Microsoft CRM will give more power to the employees that will in return be very beneficial for the small businesses. The CRM has useful communication and collaboration tools which ensure that all the members of the team are connected with each other. This will help the decision makers have a complete view of the situation. Making decisions is one aspect in which the small businesses face difficulties. Using the CRM software is not a tedious task either. Any person who is familiar with Microsoft products will quickly get accustomed to the software.
Easy Implementation and Maintenance
As the software requires very little training in order to get used to it, similarly implementing the software won't take enough out of you. Most of the small businesses don't have the budget to hire technicians but with Microsoft CRM there is no need to worry about this aspect. The CRM is supported by a number of organizations. You can easy use the software and there is no need to make any kind of modifications or adjustments.
Business Processes are Automated
Handing all the tasks manually proves to be cumbersome for the organizations. But with the CRM software, all the processes will get automated. This will have a positive impact on the productivity of the workers. Along with productivity the time that was lost in handling the manual tasks will also be saved. This time can be utilized in figuring out the ways for lead generation and building customer relationships.
Involve the Employees
In any organization when employees are asked to give their opinions or make important decisions, it has a positive impact on their productivity. Microsoft CRM software will make employee participation possible. In a small organization when people start to give their opinions it will definitely result in a positive outcome in the future. As Microsoft CRM is easy to use and takes no time in getting used to it, any person can fully utilize it.
Scalable In Nature
No organization, especially a small scale one would not want a CRM software that will become useless in the future. Keeping this point in mind, Microsoft CRM has been designed in a manner that will enable it to grow along with your business. As a business owner, you don't have to start looking out for a new software that will cost you extra. The CRM software has been designed to perfectly fit in small as well as large-scale organizations.
All in One Solution
Microsoft CRM is not just a mere CRM software. There are a number of advanced features that are offered by it that include financial management, business intelligence, sales and servicing, maintaining payrolls and human resource management. These are those aspects which a small organization will definitely feel the need of in the near future. By integrating Microsoft CRM you will not have to depend on any other solutions.
Conclusion
A small business at an initial level would want to make use of all the possible resources available in order to generate profits. A CRM software is one such self sufficient resource that simplifies the overall functioning of a business organization. If a small business integrates the software at an early stage then it would prove very beneficial for it when the business grows in the future.
From the above mentioned features of Microsoft CRM, the software seems like the perfect solution for small businesses. Along with being highly flexible the software is competitively priced. A small business owner must definitely utilize the software in order to know about its complete potential.
(Visited 77 times, 1 visits today)