In this blog, we are going to setup Microsoft StaffHub for a team and will see how effectively employees can work, communicate and share information within the group.
So, let's start it step by step
STEP 1 : Browse the URL https://staffhub.ms/ and click on Sign in button.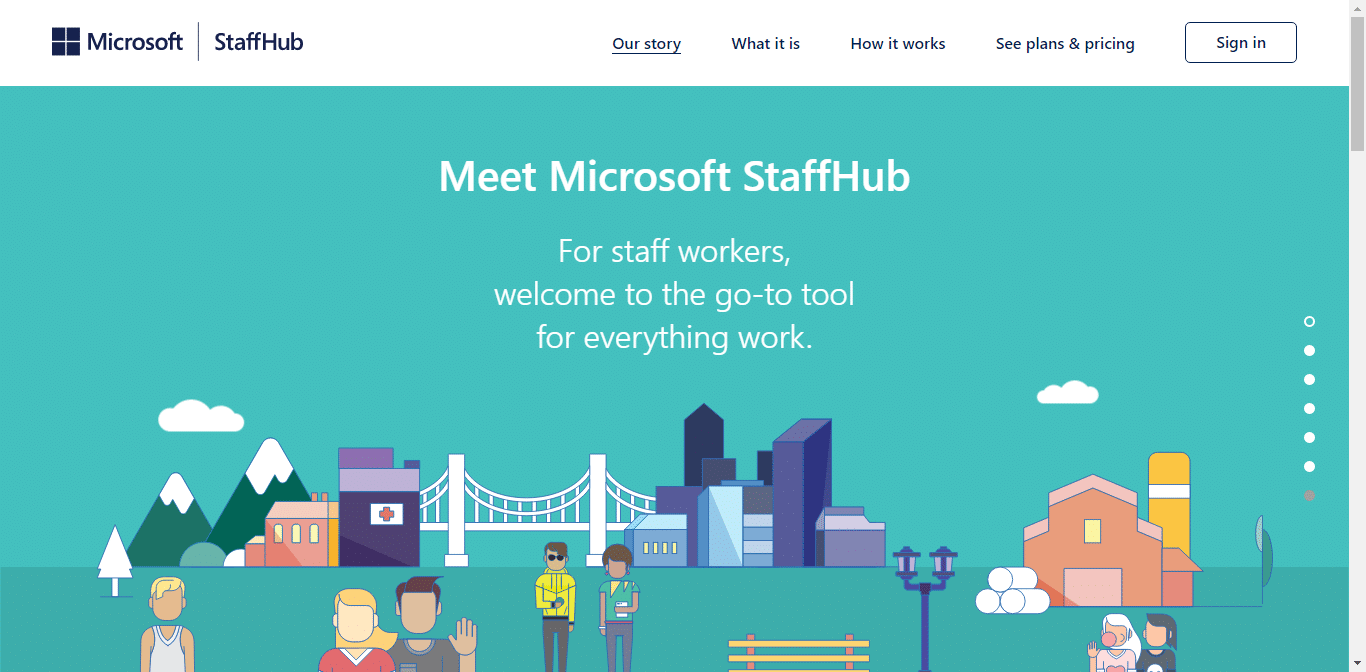 STEP 2: The first time you log in, no teams will have previously been created. So, Click on New Team button to create a new team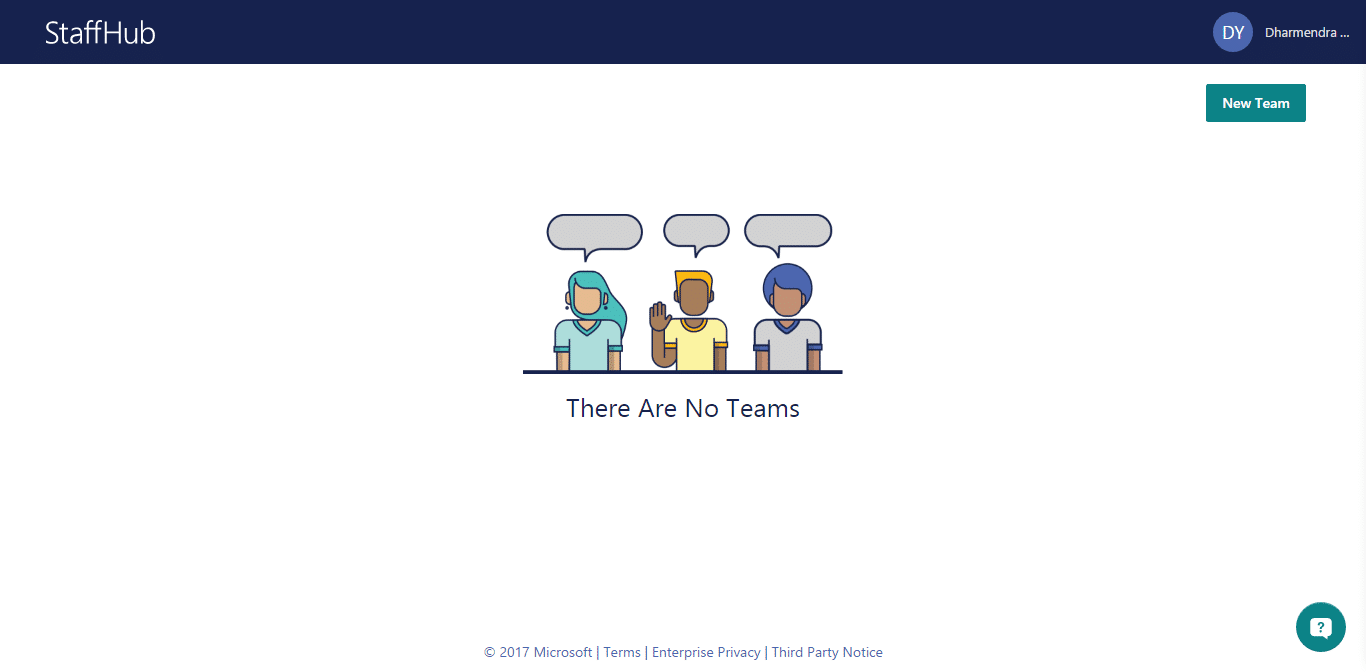 STEP 3 : You will be prompted with Welcome window with information that is required to create a team. Click on Begin Setup button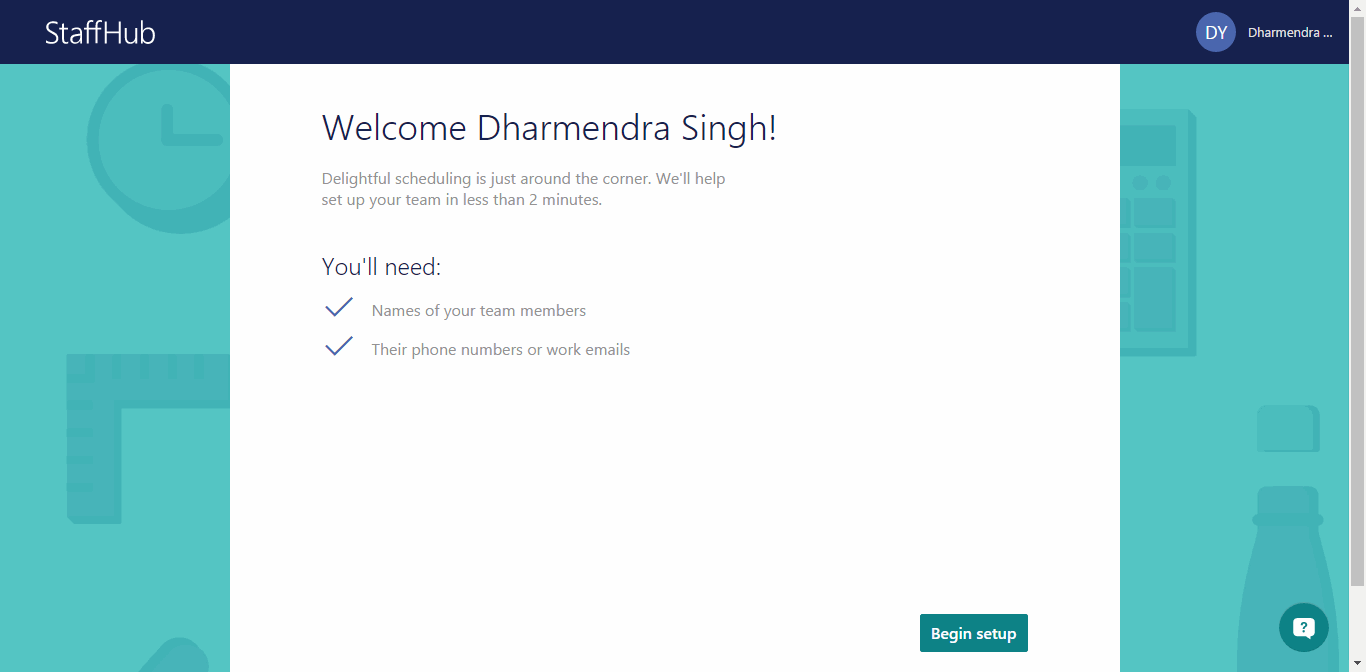 STEP 4: You need to enter your team name and click on Create team button for next step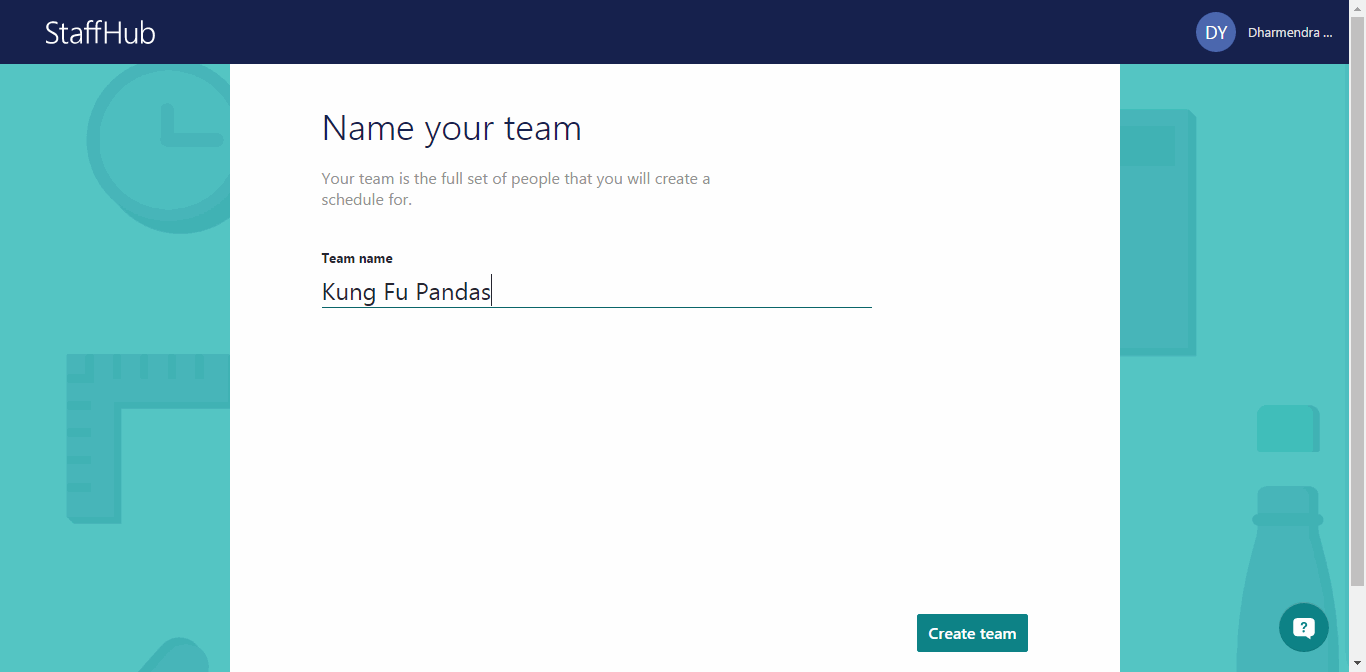 STEP 5: You need to provide a valid mobile number to get the app link. So, you can use the mobile app to check your team schedule and make a change request in case you need to change your shift. Also, you can skip this step for now and provide your mobile number at a later stage.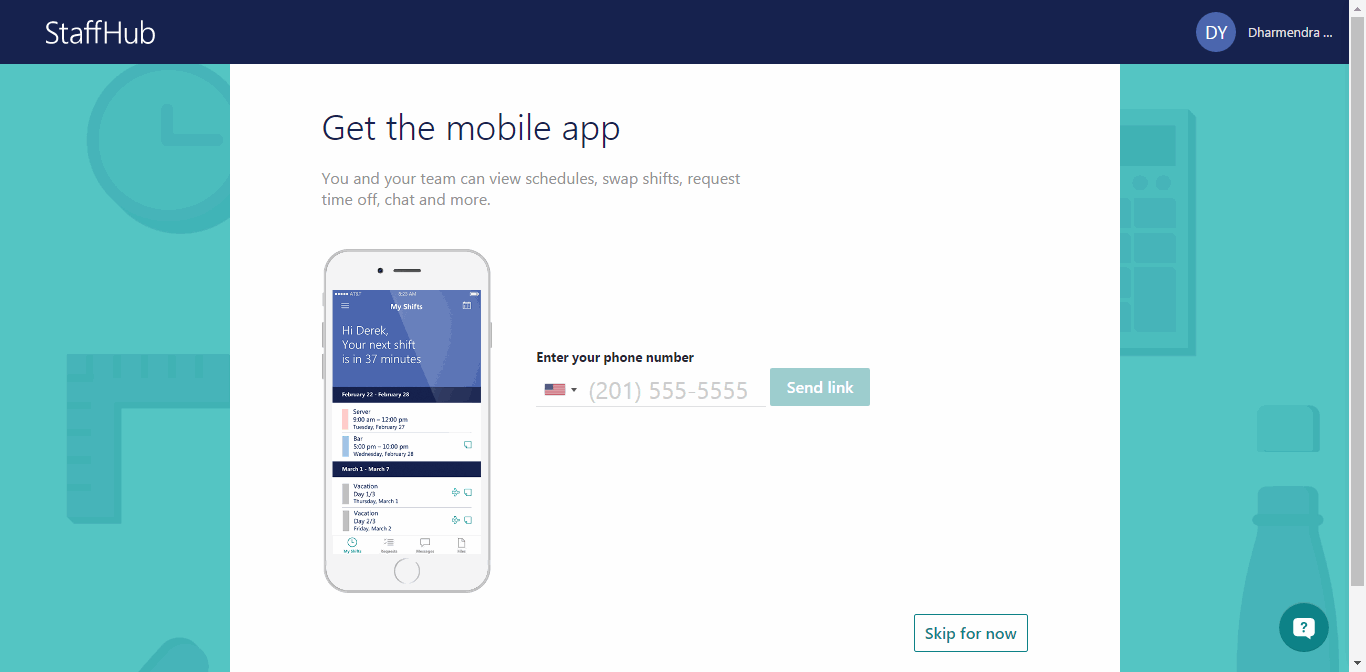 STEP 6: In the following screen, you can add teammate's details by providing First Name, Last Name, Work email and Phone number. Then, click on Finish Setup button to complete.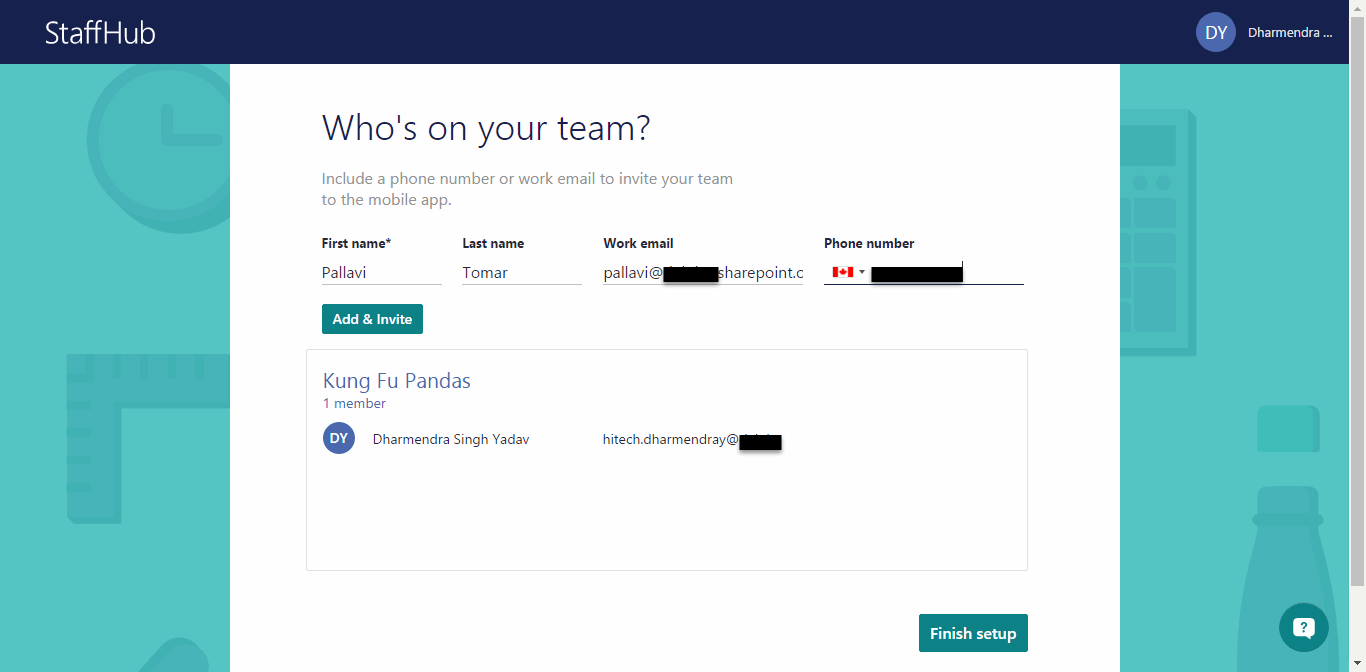 STEP 7 : On completion of this step, StaffHub creates a user group in Office 365 and sends out an email notification to the admin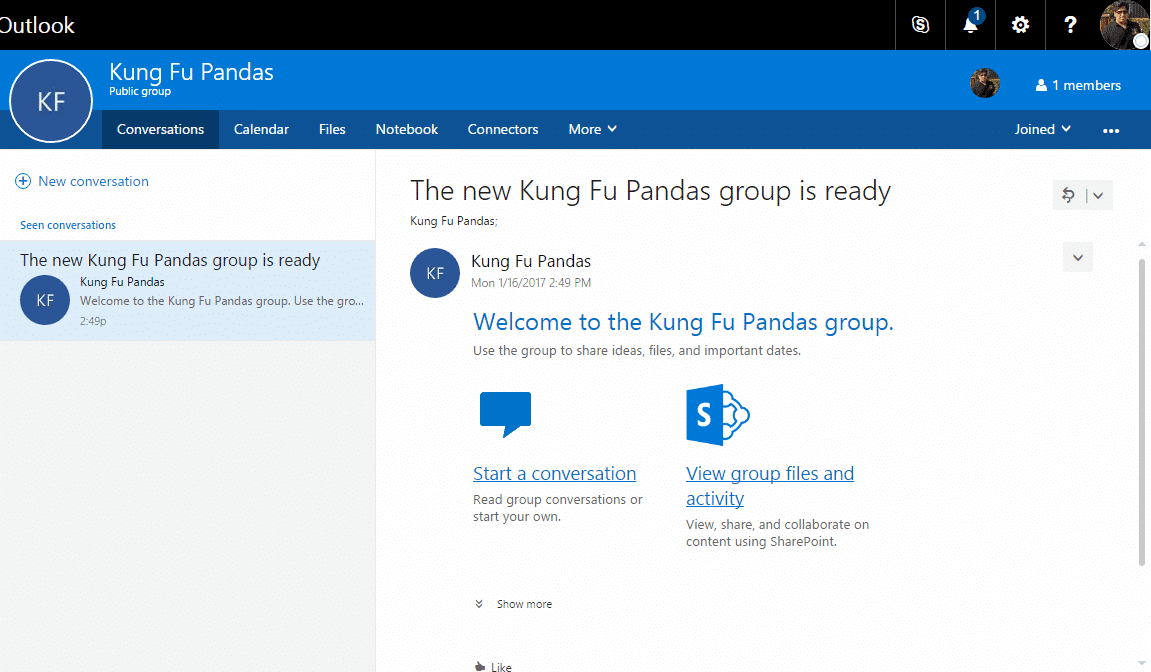 Additional deskless users can be added in this groups as shown in the screen below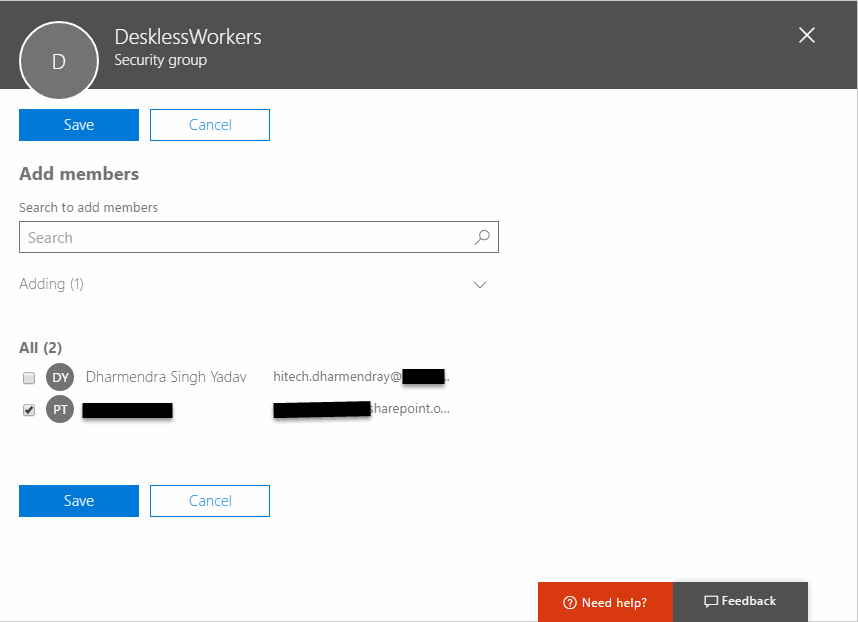 STEP 8 : When you have finished creating your team you can check the team details and publish it on web portal to make it accessible for everyone in the team as shown below.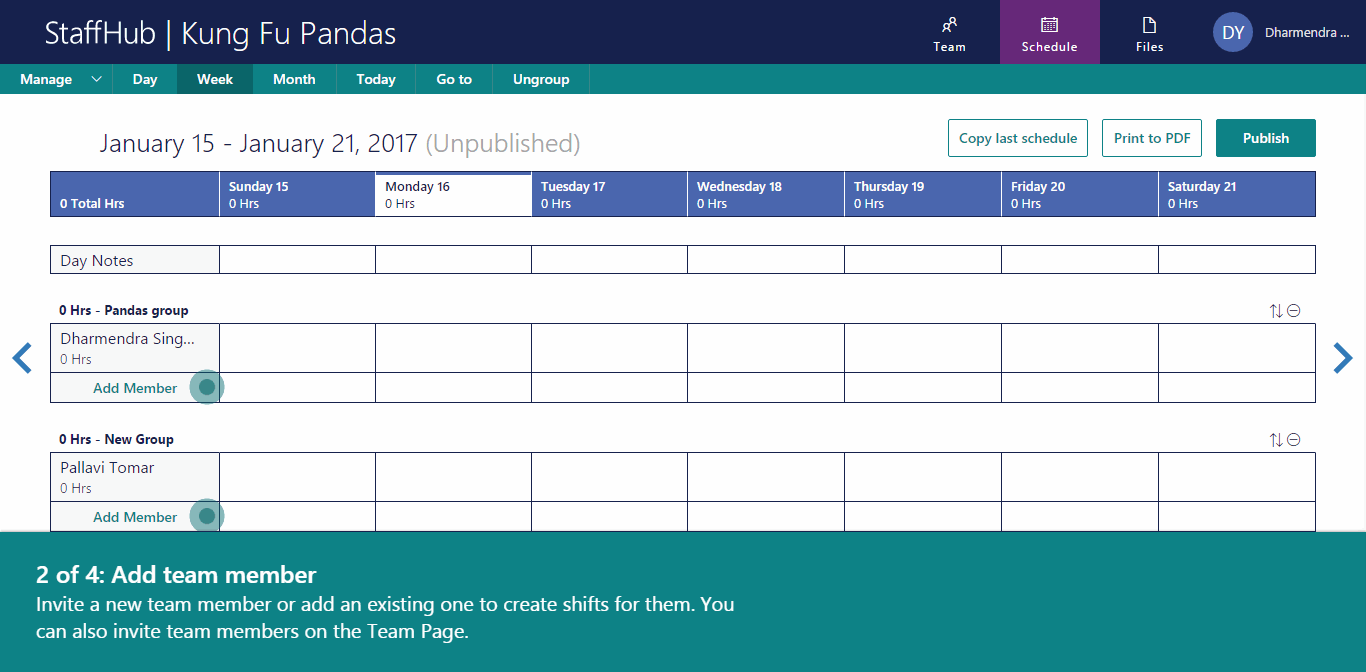 STEP 9 : Click on Add member button, to add new members to the team as staff changes occur as shown below.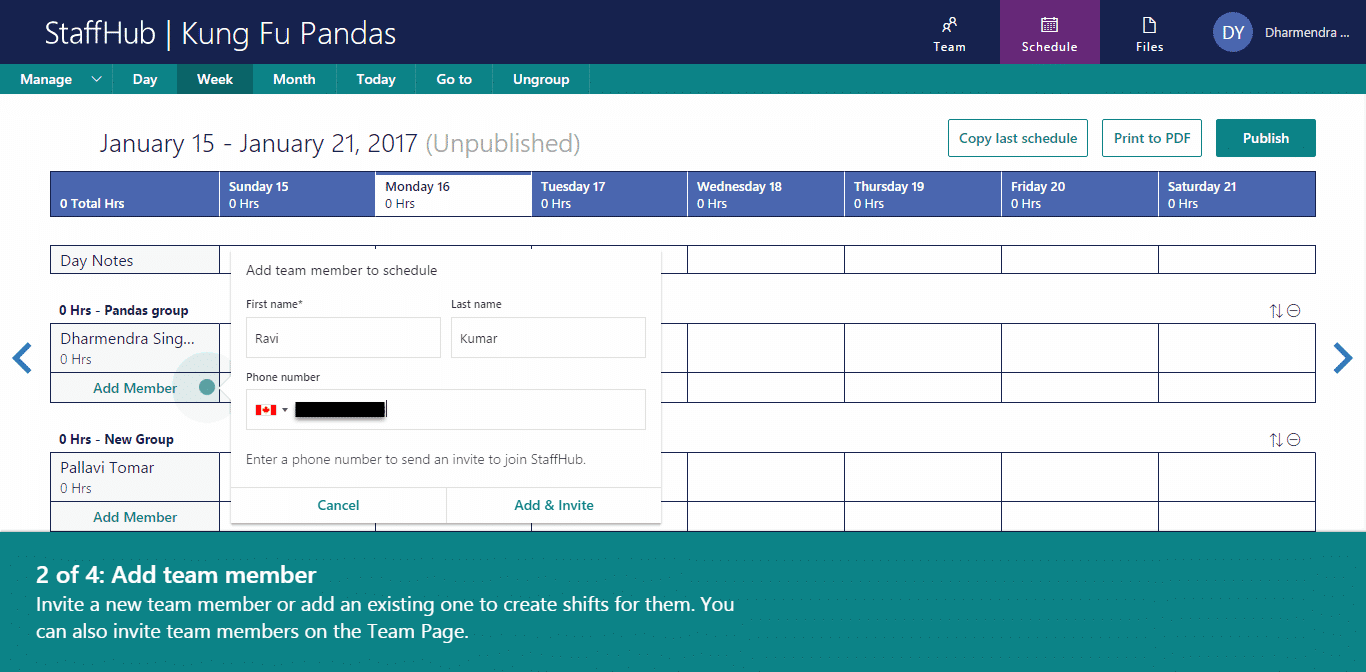 STEP 10: Now, click on next cell of the row to assign a shift to a team member. You need to provide shift details for a particular worker. Click on Save to continue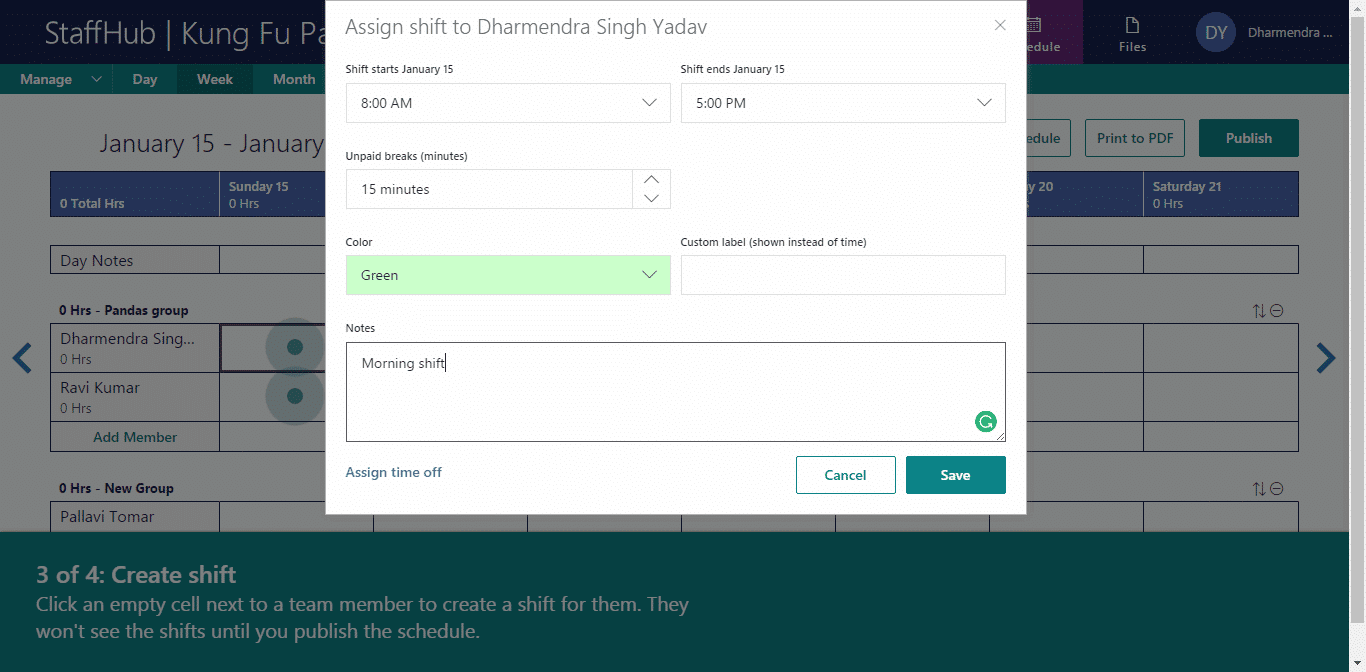 STEP 11: Select the days that you want to publish for this shift using below screen and click on Publish button to continue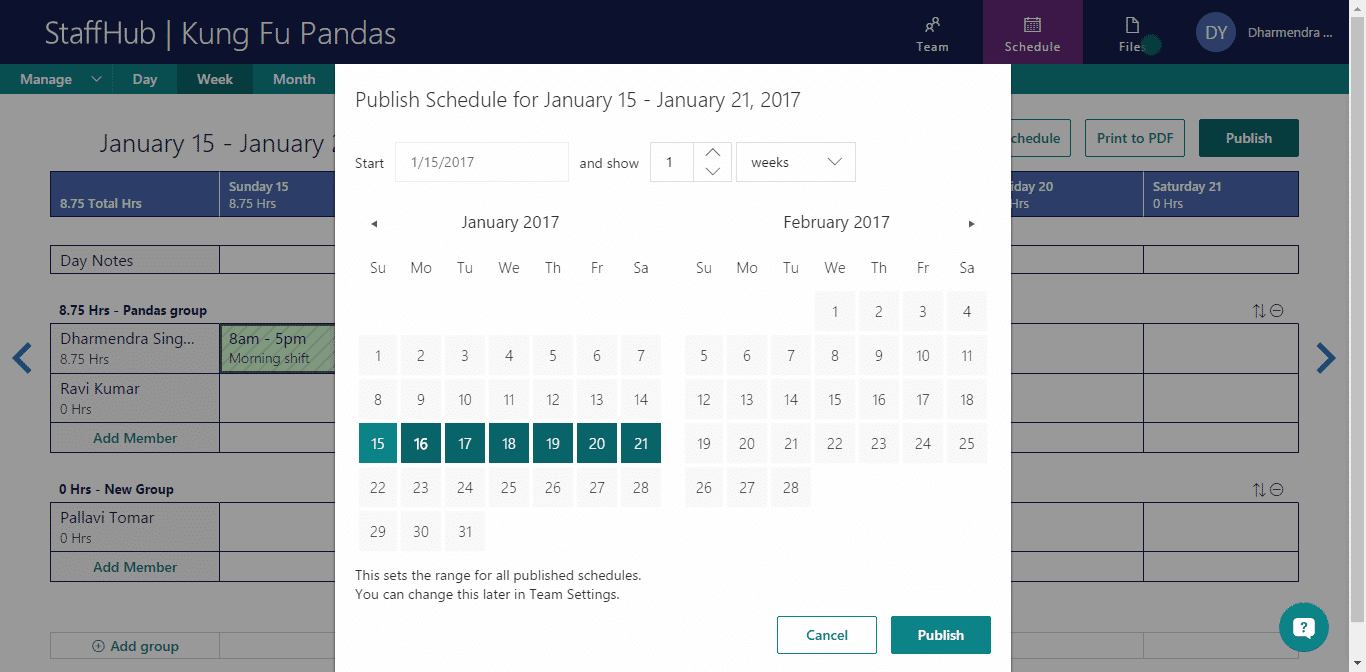 STEP 12: Once the schedule is published workers should be available to see this information over mobile.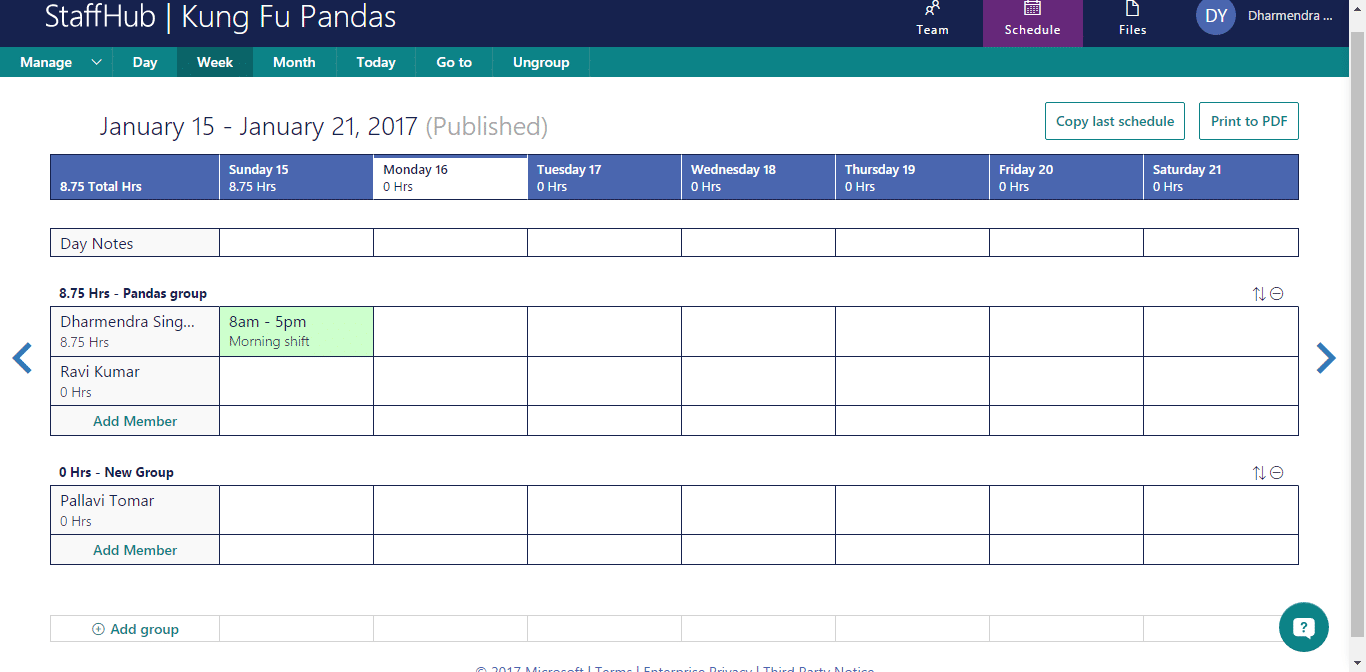 Other StaffHub articles:
(Visited 295 times, 1 visits today)